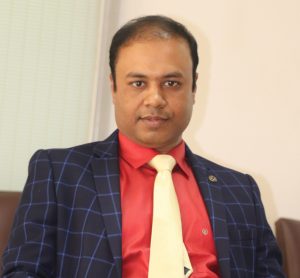 Department of Political Science
University of Rajshahi, 
Rajshahi-6205
sultanmahmud.rana@gmail.com
Dr. Md. Sultan Mahmud is an Associate Professor at the Department of Political Science, Rajshahi University in Bangladesh. He is well known in Bangladesh as a renowned social researcher, social activist and development worker. His main research fields are Bangladesh Politics, Peace and Conflict, Conflict Resolution, International Politics, and International Relations. He has several studies on various aspects of the liberation war of Bangladesh. He has a lot of regularly popular writing in almost every national daily newspaper of Bangladesh. He has also published numerous write-up at online news portals and local daily newspapers. Already in the national, local daily and online news portals, the number of articles written by him about three hundred. He is also the Chairman of 'Bangladesh Institute of Professional Studies (BIPS)', a non-profit research and development organization approved by Government of the People's Republic of Bangladesh. The peer reviewed journal published from the organization (BIPS), regularly took the responsibility of Executive Editor of the Development Compilation (ISSN 2072-3334). Already 14 volumes (numbers) were published in his editing leadership. There are a number of famous books written by him. Among those, 'Politics and Diplomacy'; '1971 of the Liberation War'; 'World Politics: Past and Present'; 'International Relations: Principles and Foreign Policy'. The number of articles published in internationally recognized journals is 15 (fifteen). He was born at Sreekristopur village at Pabna sadar upazila in Pabna district of Bangladesh.