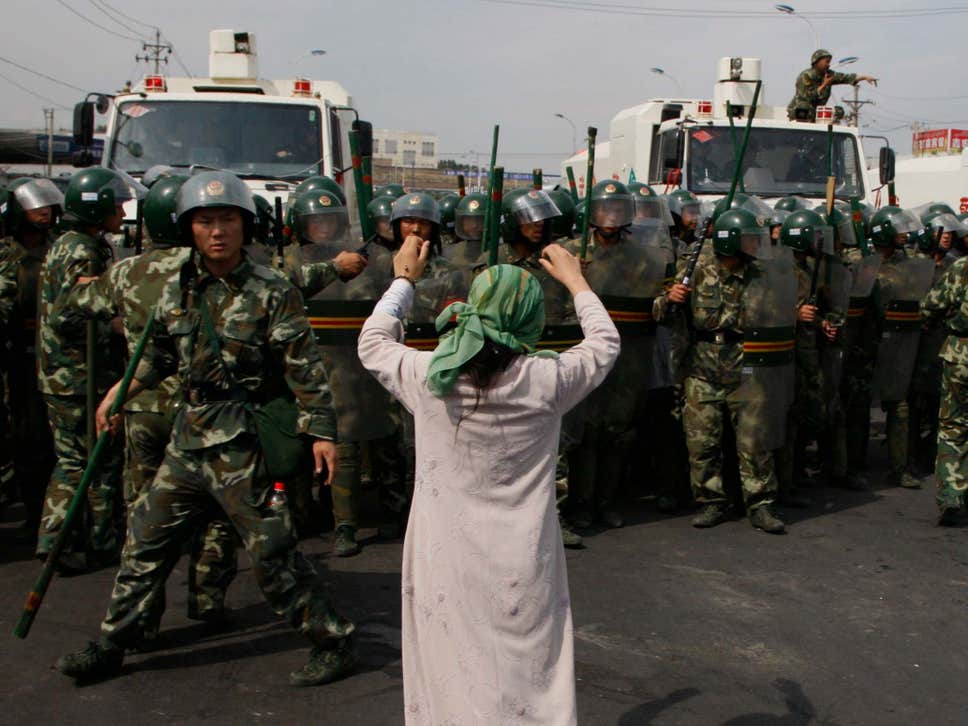 China has been urged to stop its mass detention of Uighur Muslims by 22 members of the United Nations Human Rights Council in the first such joint move on the issue.
The UN says at least 1 million Uighurs and other Muslims have been detained by China in the western region of Xinjiang.
In an unprecedented letter ambassadors from 22 countries voiced their concerns about reports of unlawful detention in "large-scale places of detention, as well as widespread surveillance and restrictions, particularly targeting Uighurs and other minorities in Xinjiang".
Britain, France and Germany were among the European nations to join the call, along with Australia, Canada and Japan, but not the United States, which quit the council a year ago.
However, the letter fell short of activists demands for a formal statement to be read out at the council, or a resolution submitted for a vote.
The letter to the forum's president, dated 8 July, cited China's obligations as a member of the 47-state forum to maintain the highest standards.
"We call on China to uphold its national laws and international obligations and to respect human rights and fundamental freedoms, including freedom of religion or belief in Xinjiang and across China," the letter said.