ROADMAP TOWARDS ORGANIZATIONAL GOAL OF BULACAN AGRICULTURAL STATE COLLEGE, PHILIPPINES: NARRATOLOGY ON ADMINISTRATIVE THOUGHT OF AN INSTITUTION LEADER
Keywords:
Philosophy, Administrative Thought, Higher Education
Abstract
The day-to-day activities of a higher education institution usually involve the implementation of its institutional mandate. The achievement of the organizational objective in the direction of its Roadmap is also a common priority. It is misleading that the administration lies only on the shoulder of the President of the State College as the chief manager and head of the institution. The administration also takes place in the institution, however, as soon as the staff enters the institution. Institutional administration by the President of the State College is also based on guiding principles and philosophical administrative thought. This philosophy will be explored in this paper and will be interpreted through a well-managed higher education institution. This paper will provide an explanation of the philosophical administrative thought of the President of Bulacan Agricultural State College in the field of institutional administration. This paper will also generate a philosophic/theoretical model that will describe the current philosophy as the president, being in the top management of the organization, practicing leadership and management at the state college.
References
Antonucci, J. J. (2012). The experience of school superintendent leadership in the 21st century: A phenomenological study. (Unpublished Thesis), Northern University, Boston, Massachusetts.
Baker, P., J., Prusaczyk, J. (2011). Improving teacher quality in Southern Illinois: The need for a school-University Partnership. Planning and Change, 42(1/2), 101-119.
Bjork, L. (2009). The superintendent as an instructional leader. (Unpublished paper presented). West Virginia Superintendents' Institute, Charleston, West Virginia
Bulacan Agricultural State College (2020). Brief history. Retrieved from https://basc.edu.ph/index.php/about/history
Chalekian, P. (2013, December). POSDCORB: Core Patterns of Administration – Proceedings of the 20th Conference on Pattern Languages of Programs, PLoP'13.
Congress of the Philippines (2020). An act appropriating funds to carry out the purpose of various enabling acts, and for other purposes, Republic Act 948. The Corpus Juris. Retrieved from https://thecorpusjuris.com/legislative/republic-acts/ra-no-948.php
Dewydar, W. M. (2015). The optimum relationship between managers and employees. International Journal of Business and Social Science, 6(8), 135-141.
Dexheimer, R. (1970). The administrative ethics of chief school administrators: A study in accommodation (Unpublished doctoral dissertation). University of Rochester, Rochester, New York.
Fenstermaker, W. C. (1994). Institutional president's decision-making: The ethical dimension (Unpublished doctoral dissertation). Temple University, Philadelphia, PA.
Hudgens, J. W. (1991). A descriptive study of university president perceptions concerning turnover in Illinois, 1988-1989 (Unpublished doctoral dissertation). Southern Illinois University Carbondale, Carbondale, Illinois.
Kowalski, T., McCord, R., Petersen, G., Young, I., & Ellerson, N. (2011). The American school superintendent: 2010 decennial study. Lanham, MD: Rowman & Littlefield Education.
Lundmark, R. (2018). Making or breaking organizational interventions: The role of leadership. (Doctoral Thesis), Department of Learning, Informatics, Management and Ethics, Sweden.
McGregor, D.M. (1957). The human side of enterprise. The Management Review, 46(11), 26
Millerborg, M. A. (1990). Ethics and the law: What drives educational administration decisions? (Unpublished doctoral dissertation). Oklahoma State University.
Northouse, P. (2010). Leadership: Theory and practice. 5th Edition. Thousand Oaks, CA: Sage.
Official Gazette (1955). Reserving for Bulacan national agricultural high school site certain portions of the Buenavista estate, province of Bulacan. Retrieved from https://www.officialgazette.gov.ph/downloads/1955/06jun/19550608-PROC-0163-RM.pdf
Senate of the Philippines (1952). Second congress of the Republic, third session. Congressional Record, 3(66), 1256.
Smith, L., & Riley, D. (2012). School leadership in times of crisis. School Leadership and Management, 32(1), 52–71.
Williams, C. C. (2014). Perspective of university president in institutional crises. (Unpublished doctoral dissertation). Virginia Polytechnic Institute and State University, Virginia.
Zhang, Y. Y. (2012). The impact of performance management system on employee performance: Analysis with WERS. (Masters Thesis). Retrieved from https://essay.utwente.nl/62260/1/Daisy-master_thesis.pdf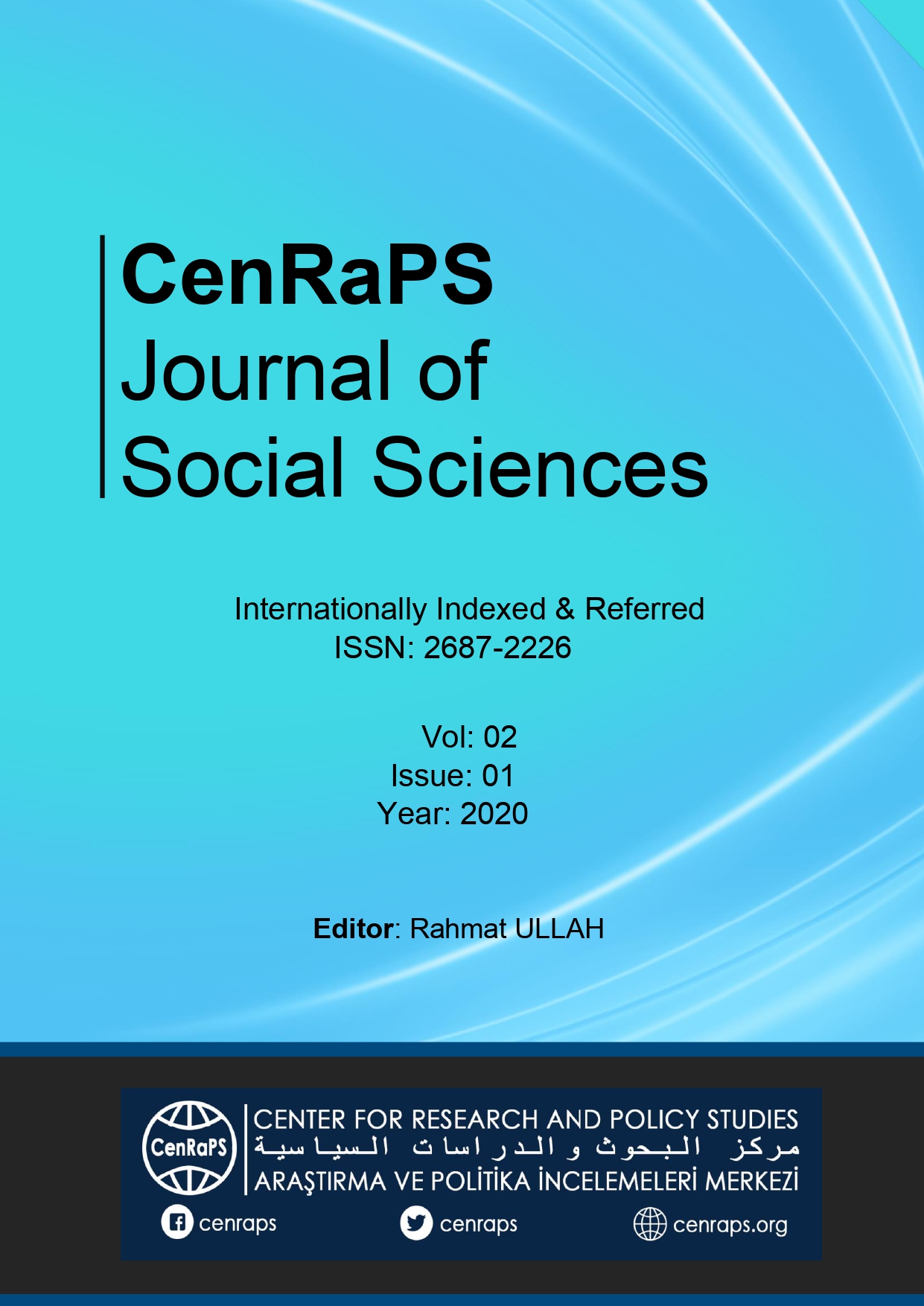 How to Cite
TOLENTINO, R. P. (2020). ROADMAP TOWARDS ORGANIZATIONAL GOAL OF BULACAN AGRICULTURAL STATE COLLEGE, PHILIPPINES: NARRATOLOGY ON ADMINISTRATIVE THOUGHT OF AN INSTITUTION LEADER. CenRaPS Journal of Social Sciences, 2(1), 14-25. Retrieved from http://cenraps.org/journal/index.php/c/article/view/15