THE TOLERANCE AND CO-EXISTENCE IN MUSLIM INDIA:THE RELIGIOUS POLICY OF THE MUGHAL EMPIRE
DR. HANEEF C. MUHAMMAD

Necmettin Erbakan University, Turkey
Keywords:
Cultural Co-existence, Mughal Empire, Religious Policy, Islam in India
Abstract
The Indian peninsula is known for its multi-religious and multicultural identity. India, the birthplace of Hinduism and Indian culture, has accepted many local and foreign religions throughout History. India's meeting with Islam began with Arab merchants at the time of Prophet Muhammad (PBUH) and was completed with the military expeditions of Persian and Turkish rulers. The most important Muslim Empire in Indian history is the Mughal Empire, founded by Babur, the grandson of Timur. It ruled over many territories in the Indian sub-continent for three centuries. Recognizing Islam as a state religion, this empire has treated indigenous Hindus and the adherents of other religions that constitute the majority of the Indian population with extraordinary tolerance. Generally, these Muslim rulers allowed their citizens to live according to the religions they wanted, even though they destroyed some Hindu temples as a symbol of the authority change. These Muslim rulers even employed them in the governing body of the state.  The most prominent example of this can be seen in the period of Akbar Shah of the Mughal Empire.
This study examined how the Mughal Empire, which ruled for centuries in the Indian Peninsula, treated the non-Muslim subjects, especially the Hindus and how did they introduce the culture of co-existence, giving more importance for the period of Akbar, the great ruler of the Mughal Empire. Similarly, I will try to compare the millet system of the Ottoman Empire with those of Mughal's religious policy using the comparative method.
References
Encyclopedia Britannica . (1965). Chicago: William Benton.
Islam Ansiklopedisi. (1998). Istanbul: Turkiye Diyanet Vakfı.
Islam Ansiklopedisi . (2001). Eskişehir: Devlet Kitapları.
Wikipedia . (2018, April 09). Retrieved April 09, 2018, from https://en.wikipedia.org/wiki/Religion_in_India
AHMED, A. (1995). Hindistan'da İslam kültürü çalışmaları . Istanbul: Insan Yayınları.
AQUIL, R. (2009). The Muslim Question Understanding Islam and Indian History. Gurgaon: Penguin Books.
ARMSTRONG, K. (2002). Islam a Short History. New York: Modern Library.
AVARI, B. (2013). Islamic Civilization in South Asia. New York: Routledge.
CHANDRA, S. (2005). Medieval India From Sultanate to Mughals. New Delhi: Har Anand Publication.
E.STREUSAND, D. (2011). Islamic Gunpowder Empires, Ottoman, Safavids, Mughal. Philadelphia: Westview Press.
ELIADE, M. (1987). The Encyclopedia of Religion. New York: Macmillan Publishing Company.
Garbe, R. (1909). Akbar, Emperor of India: a picture of life and customs from the sixteenth century. Chicago: Open Court Pub. Co.
H.Fisher, M. (2016). The Short History of The Mughal Empire. New York: IB.Tauris.
HASAN, F. (2013). The Realities and Myths of the Clash of Civilization. Lulu Publication.
Idris El HAREIR. (2011). Spread of Islam throughout the World. Paris: UNESCO publishing.
Kanda, K. C. (2007). Bahadur Shah Zafar and His Contemporaries. Noida: Sterling Publishers Pvt. Ltd.
PUNIYANI, R. (2009). Communal Politics Facts Versus Myths. Calicut: Pratheeksha Books.
SAHA, P. (2007). Hindu Muslim Relation in New Perspective. Culcutta: Biswabiksha.
Singh, D. P. (2016). Islam in India and Pakistan - A Religious History. New Delhi: Vij Books India Pvt Ltd.
William J. Duiker, J. J. (2016). The Essential World History, Volume II: Since 1500. Boston: Cengage Learning.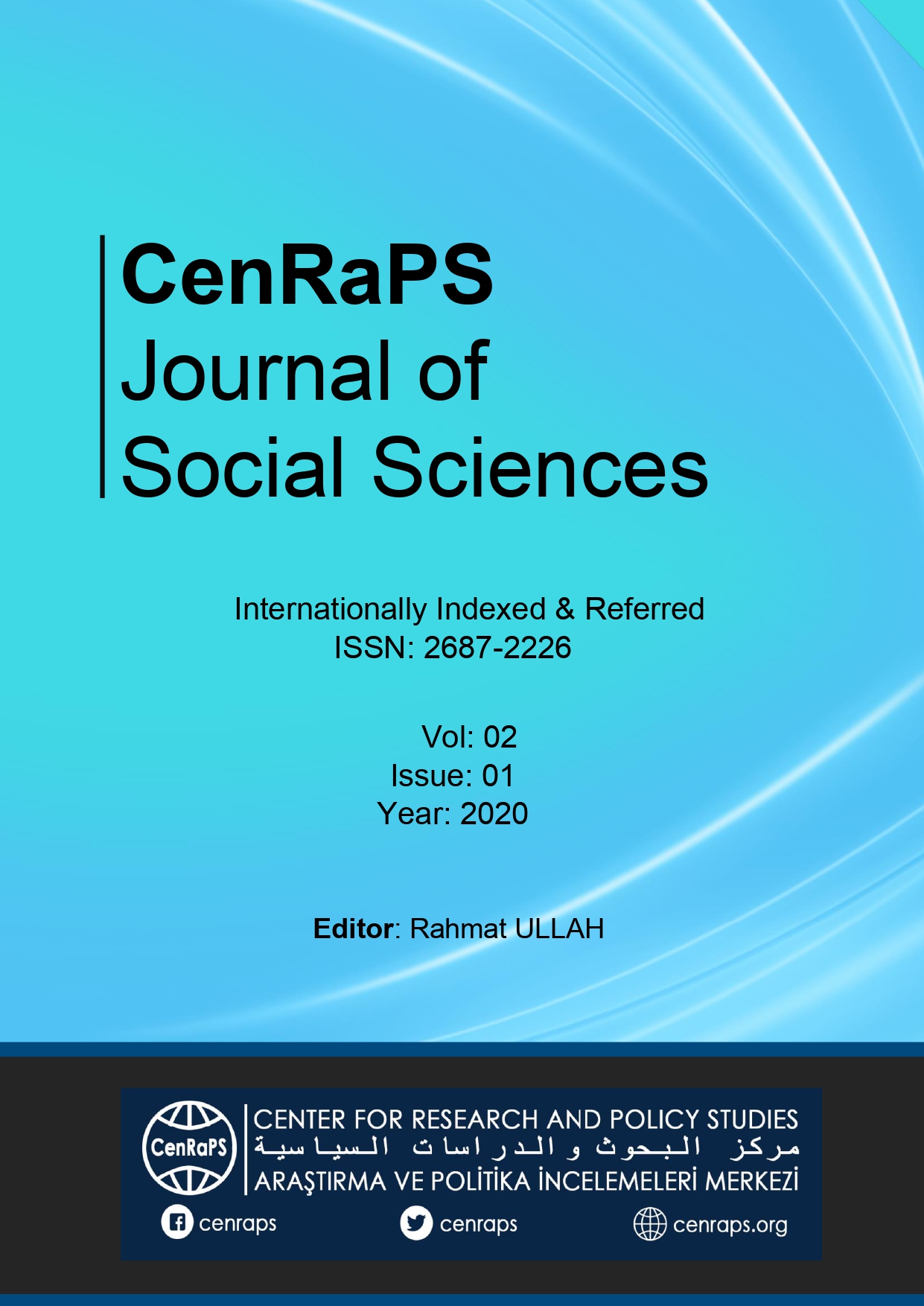 How to Cite
C. MUHAMMAD, D. H. (2020). THE TOLERANCE AND CO-EXISTENCE IN MUSLIM INDIA:THE RELIGIOUS POLICY OF THE MUGHAL EMPIRE. CenRaPS Journal of Social Sciences, 2(1), 1-13. Retrieved from http://cenraps.org/journal/index.php/c/article/view/12