EDUCATION THROUGH THEATRE: HOW THE CHILDREN DESERVE
Keywords:
Co-curricular Activities, Theatre, Pedagogy, Psychology, Physiology
Abstract
Theatre is known for entertainment but that is not the end. Theatre gives messages; it teaches the young and old through its interactive and communicative action method, easily called learning by doing.  Children should not be out of this avail of pedagogy because Child Education is the potential area for entertainment education. Co-curricular Activities are the fundamental elements for teaching. These activities would be more effective if we retouch and modify by Theatrical Method. As the children love to learn by doing, thus they love the text. This paper shows how the teaching method children deserve, how this strategy of education through theatre helps them to love the textbook.
References
1. Nilsson, M. Global Initiative Handbook: Hitting People is Wrong – and Children are People Too. Sweden: Save the Children. 2003
2. Gershoff, E.T. "Corporal punishment by parents and associated child behaviors and experiences: A meta-analytic and theoretical review" Psychological Bulletin, 2002
3. Haskew, Laurence D., This is Teaching, Foresman and Company, USA, 1957
4. Hill,George E. and Luckey, Eleanore Braun, Guidance for Children in Elementary Schools, Appleton-Century-Crofts, New York, 1969
5. Keat, Donald B., Fundamentals of Child Counseling, Houghton Mifflin Company, 1974
6. Langford, Louise M., Guidance of the Young Child, John Wiley & Sons, Inc, 1960
7. McQuade, Finlay and Champagne, David W., How to Make a Better School, Allyn and Bacon, USA, 1995
8. Sinha, U.K and sudarshan,K.N, Child Education, Discovery Publishing House, 1996
9. Smith/Johnson, Teaching Children to Read, Addison – Wesley Publishing Company, 1975
10. Wagner, Robert B., Accountability in Education: A Philosophical Inquiry, Routledge, 11 New Fetter Lane, Landon, 1989
11. Saunders, Bernadette J. and Goddard, Chris, Physical Punishment in Childhood: The Rights of the Child, John Wiley & Sons, Ltd. 2010
12. Saunders, B.J. and Goddard, C. Some Australian children's perceptions of physical punishment in childhood. Children & Society, 2008
13. Wnek, Barbara, Human Kinetics Books, USA, 1992
14. Straus, Corporal Punishment of Children in Theoretical Perspective, 2009
15. Smith, Anne B., The state of research on the effects of physical punishment, Social Policy Journal of Ministry of Social Development, New Zealand Government, March 27, 2006
16. Bernadette J. Saunders and Chris Goddard, Physical Punishment in Childhood: The Rights of the Child, John Wiley & Sons, Ltd. 2010
17. Gershoff, E.T. "Corporal punishment by parents and associated child behaviors and experiences: A meta-analytic and theoretical review" Psychological Bulletin, 2002
18. Smith & Johnson, Teaching Children to Read, 1975
19. Donald B. Keat, Fundamentals of Child Counseling, 1974
20. https://en.m.wikipedia.org/wiki/2018_Bangladesh_road-safety_protests
21. Entertainment–Education for better Health, Info Report, Center for Communication Programs, USAID, January- 2008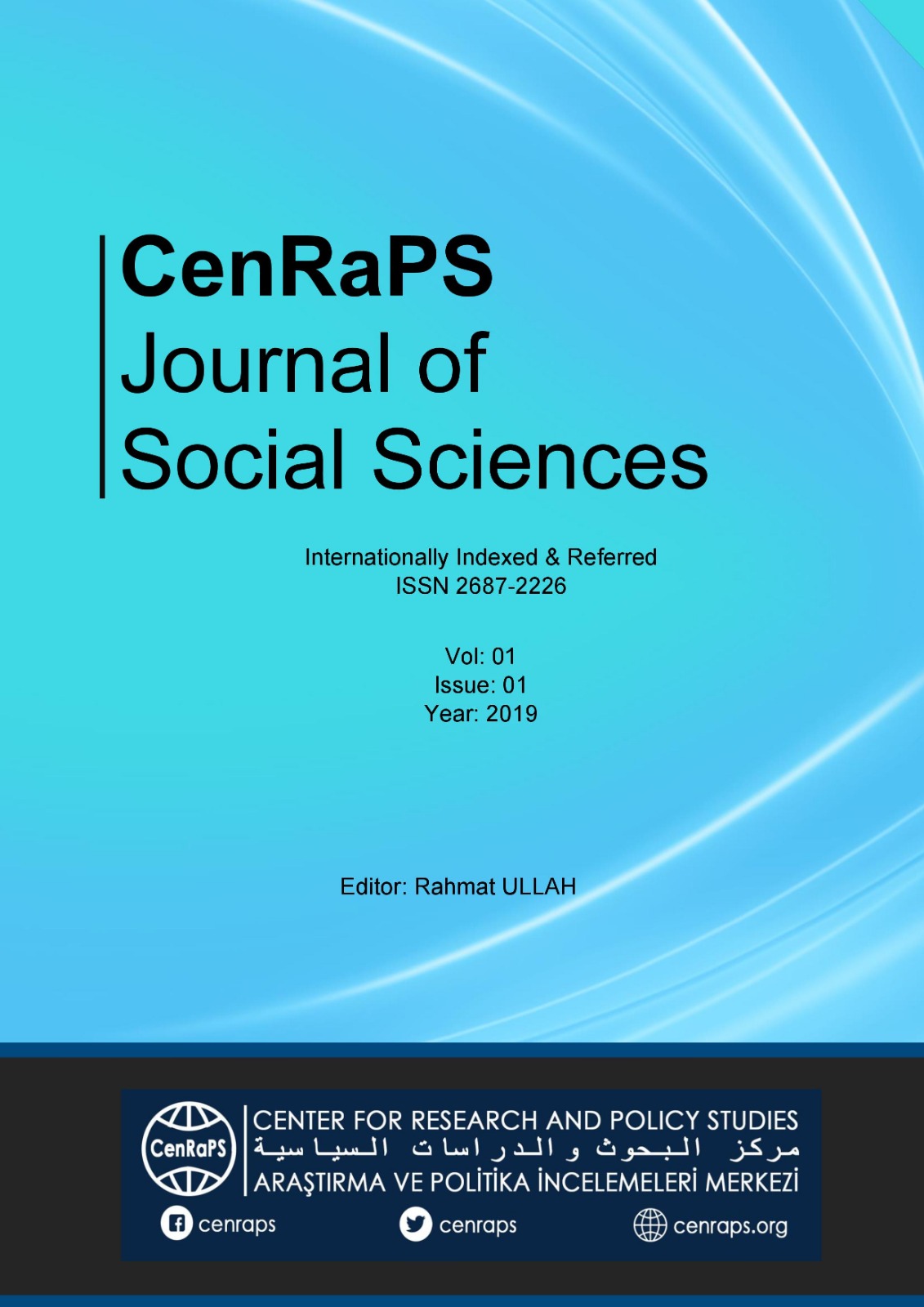 How to Cite
MUHAMMAD, D. (2019). EDUCATION THROUGH THEATRE: HOW THE CHILDREN DESERVE. CenRaPS Journal of Social Sciences, 1(1), 1-13. Retrieved from http://cenraps.org/journal/index.php/c/article/view/1